How to Steam a Wedding Dress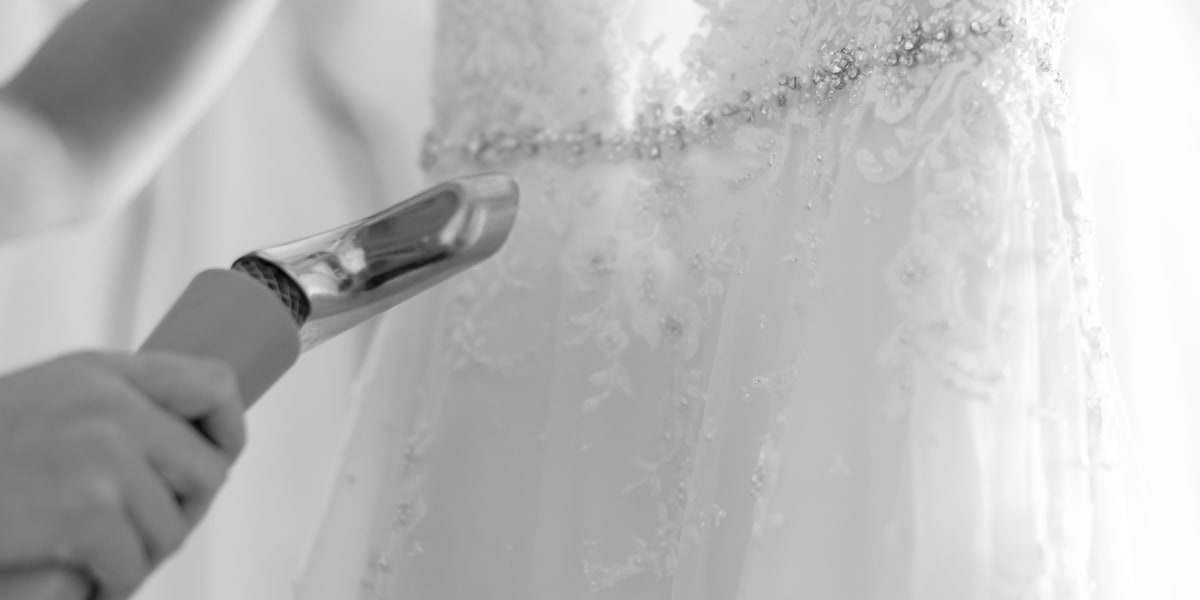 All brides are particular about the appearance of the wedding dress and one small flub is enough to bring out the bridezilla in even the calmest of women. If you find your gown is full of stubborn wrinkles and creases on the big day, you can steam them away in no time.
Hang the wedding dress in a steamy room, such as the bathroom. Turn on the shower and let the steam from the hot water work the wrinkles from the wedding dress.
Use a home steamer to remove deep creases. Turn the wedding dress so that you are working with the wrong side of the fabric. Wrap a small towel over the head of the steamer so that no water droplets drip on the wedding dress. Be sure not to touch the steamer directly onto the fabric.
Take your wedding dress to a professional if you are nervous about steaming it yourself. Ask for referrals in order to find someone who has experience in handling a wedding dress.
Discover More