Face Moisturizer Recipe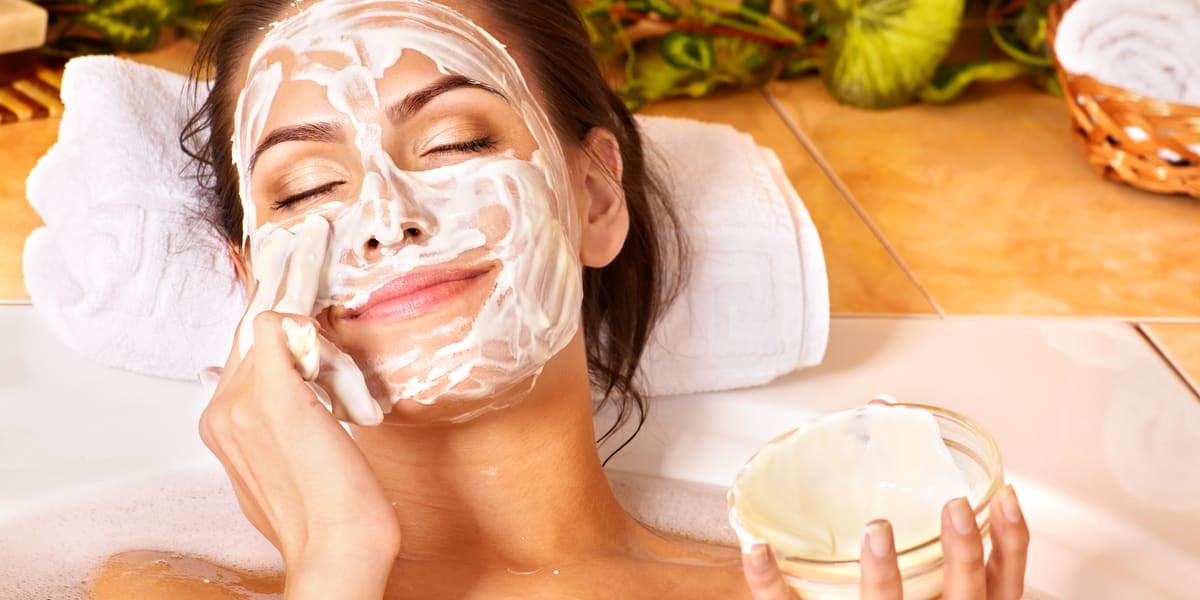 Moisturizing is one of the most important parts of a healthy skin care routine. It seals in the moisture already present on the skin, and prevents the skin from dehydrating. Making your own face moisturizer is easy, but it requires the use of several different oils. This recipe yields about one ounce of moisturizing cream, which is enough for approximately three or four treatments. However, the recipe may be doubled if a larger batch is desired.
Ingredients
High-quality carrier oil is the base for any homemade face moisturizer. It acts as the carrier to deliver the other ingredients to your skin. Apricot kernel oil is perhaps the lightest and most skin-friendly, but extra virgin olive, grapeseed or sweet almond oils may also be used. Carrier oils and all other ingredients required for this recipe can be purchased from natural health stores and some craft and hobby stores, or ordered online.
Jojoba oil, wheat germ oil, and essential oils are also necessary. Jojoba oil is a natural product derived from the seeds of the jojoba plant. It is a fantastic moisturizer for both skin and hair, but can be expensive. If you are unable to find jojoba oil locally it can be ordered online, or sweet almond oil may work as a substitute in this face moisturizer recipe. Wheat germ oil, which is rich in vitamin E, is often used in skincare preparations. It can usually be found refrigerated in supermarkets and health food stores.
Essential oils are added to homemade skincare products for their beneficial healing properties. Choose essential oils that are appropriate for your skin type. The following combinations are recommended for use with this recipe; however you may use any essential oils you like as long as you don't exceed eight to ten drops per batch. Use six drops of lavender and two drops of lemon essential oil for normal skin, six drops of sandalwood and two drops of geranium for dry skin, six drops of geranium and two drops of juniper for oily skin, or eight drops of lavender for sensitive skin.
Preparation, Storage and Use
Combine two tbsp. of your carrier oil with one tsp. each jojoba and wheat germ oil in a clean glass jar with lid. Add essential oils of choice and mix well. The easiest way to combine this mixture is to dump all the ingredients into the jar, tighten the lid securely and then shake vigorously for 10 to 15 seconds.
Label the jar with the contents and store in a cool, dry place for up to 30 days. If any portion of the face moisturizer is not used within a month, it may be refrigerated to preserve it for an additional 30 days. Keep out of direct sunlight and humidity.
Use the face moisturizer after cleansing and applying an astringent for best results. Apply using upward, circular motions and then wait one to two minutes to give your skin a chance to absorb the cream. If any remains, simply blot it away with a clean cloth. Repeat the process daily or after any facial treatment.